---
Results are in
Christmas Bird Count
View the results of the December 15, 2012
Painesville, Mentor Count


---
Help Support
Blackbrook's Educational Mission
We are seeking sponsors to enable us to continue providing Audubon Adventures (an educational curriculum that covers ecology and conservation topics important to our mission) to 3rd-5th grade classes in Lake and Geauga Counties. These classroom kits can be used across the curriculum and offer correlations to National Language Arts and Science Standards. The cost for an entire class (32 students) is only $45.95 (including shipping and handling). Blackbrook Audubon relies on Birdathon contributions and Friend's of Blackbrook donations to help fund expenses and special projects such as this. With the start of a new budget year, the Board finds that we need a little extra help. Please consider sponsoring one or more subscriptions with a donation. You can donate online via paypal or checks can be made out to "Blackbrook Audubon" (designate "Audubon Adventures" on the memo line) and brought to a program/meeting or mailed to: Blackbrook Audubon, Box 1306, Mentor OH 44061-1306.
Donate to Blackbrook Audubon Society
---
Important Bird Area WALKS
Join us for bird walks at MENTOR LAGOONS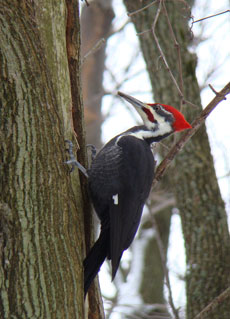 GREAT NEWS! Blackbrook Audubon has decided conduct a seventh year of bird monitoring. We will be collecting data on the birds that live or visit Mentor Lagoons Nature Preserve. Adjacent to a marina, this unique, 450 acres of green space and
nature and water trails features a mile and a half of wild beach and five miles of hiking trails that meander through a coastal forest and marsh.
We will be conducting one bird walk a month for a year! These walks will take place on the 4th Sundays (8 A.M.) Everyone who is interested in lending their eyes and ears, meet at the preserve parking area at 8365 Harbor Drive, Mentor, OH 44060.
The first bird walk at Mentor Lagoons Nature Preserve will start on Sunday, May 27, 2012. See website below for more information on Mentor Lagoons Nature Preserve.
---