Local Affiliated Organizations
Audubon Online Bird Guide


Learn more about your favorite avian visitors with Audubon's online bird ID guide, covering over 800 North American species. Explore descriptions, photos, range maps and bird songs.

---
Watch Live Bird Cameras

Live bird feeder cameras and more hosted by the Cornell Lab of Ornithology.
---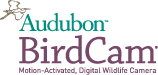 Audubon and Explore.org high-def bird cams are streaming live.
---
Best Places to Bird Watch in North East Ohio
Lake Erie Birding Trail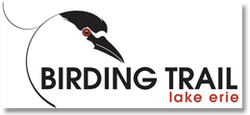 Covering the entire 312 miles of Ohio shoreline, from Conneaut to Toledo, the trail includes the lake's greatest birding locales. The Lake Erie shore and its immediate environs offer some of the best birding in the Great Lakes region.
Tremendous numbers and diversity of migrant songbirds fill lakeside woodlands in spring and fall. Waterbirds galore pack marshes and the open lake waters, and interesting marsh birds breed in coastal wetlands. Winter brings hardy northern ducks, gulls, and raptors. There is never a dull season.

---